"I love the interaction with the people sitting in my chair. I love the little twinkle in their eye that said, 'Wow, I feel really good! I look great!' That was -and still is- powerful to me. It's instant gratification! ."
 - Tabatha Coffrey, Tabatha's Salon Takeover
When you purchase your American-made styling chairs from Kaemark, we build your chair to last the everyday wear and tear experienced in a salon. There's 8 key features that separate our styling chairs from others on the market: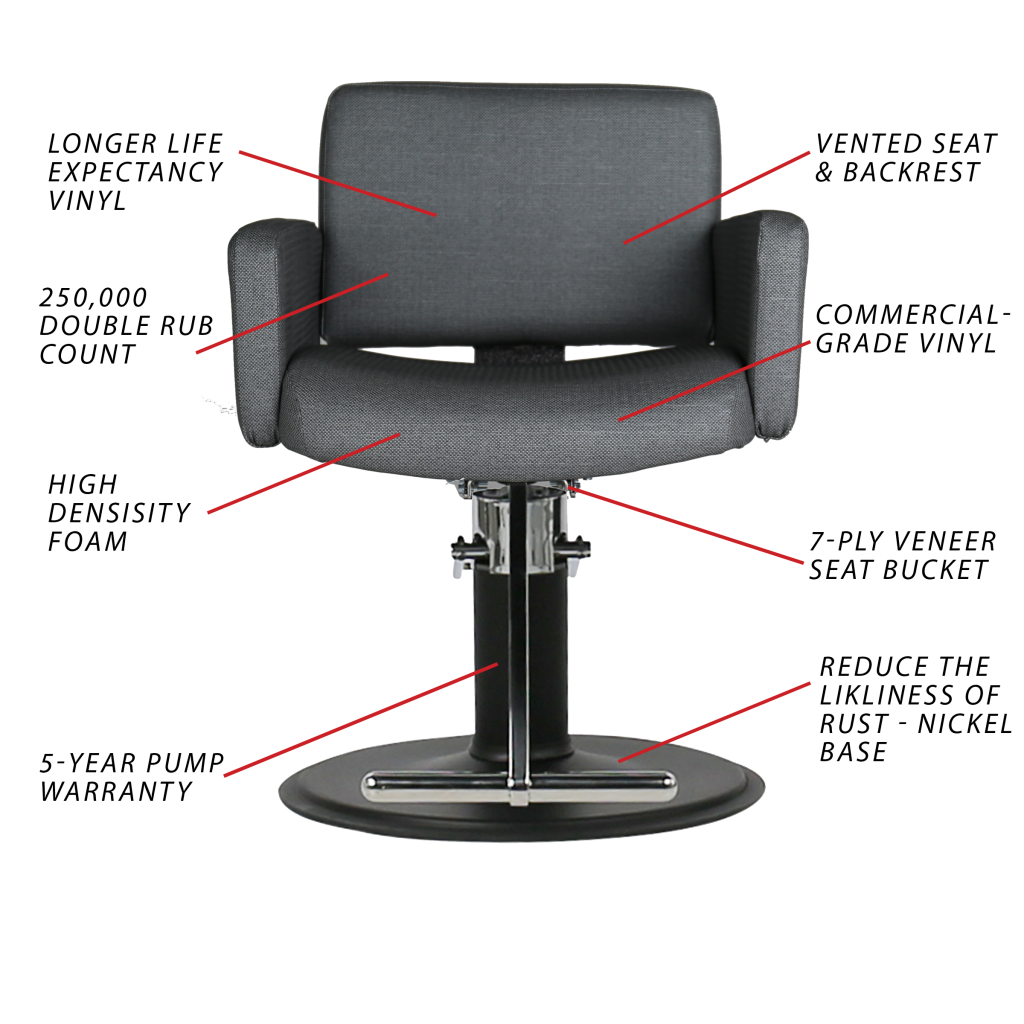 High-density foam prevents breakdown over time
Reduce the likeliness of rust, our Nickel base to protect your floors
Vented seat and backrest to reduce odors and mildew
7-ply veneer seat bucket for both strength and comfort
Longer life expectancy vinyl to keep your chair looking new for longer
5-year pump warranty to protect your investment

Abrasion resistance vinyl: No significant wear after 250,000 double rubs with #10 cotton duck 

Commercial-grade vinyl was developed to emulate the look and feel of soft leather yet is low burnishing, non-polishing, and resistant to ultraviolet exposure. 
Did you know there are 720 configurations for one Kaemark American-made styling chair? We offer 18 stocked vinyl, 4 footrest options, and 10 base options. Your custom Kaemark chair will truly showcase your style while offering ergonomic comfort and durability. 
The investment for your American-made Kaemark styling chair will payout over time. With the typical life expectancy of 10+ years vs. 3 years for an imported chair, you can purchase online, your Kaemark chair protects your bottom line.
For additional information regarding our American-made furniture and equipment, feel free to call our customer care line at 877-523-6275.