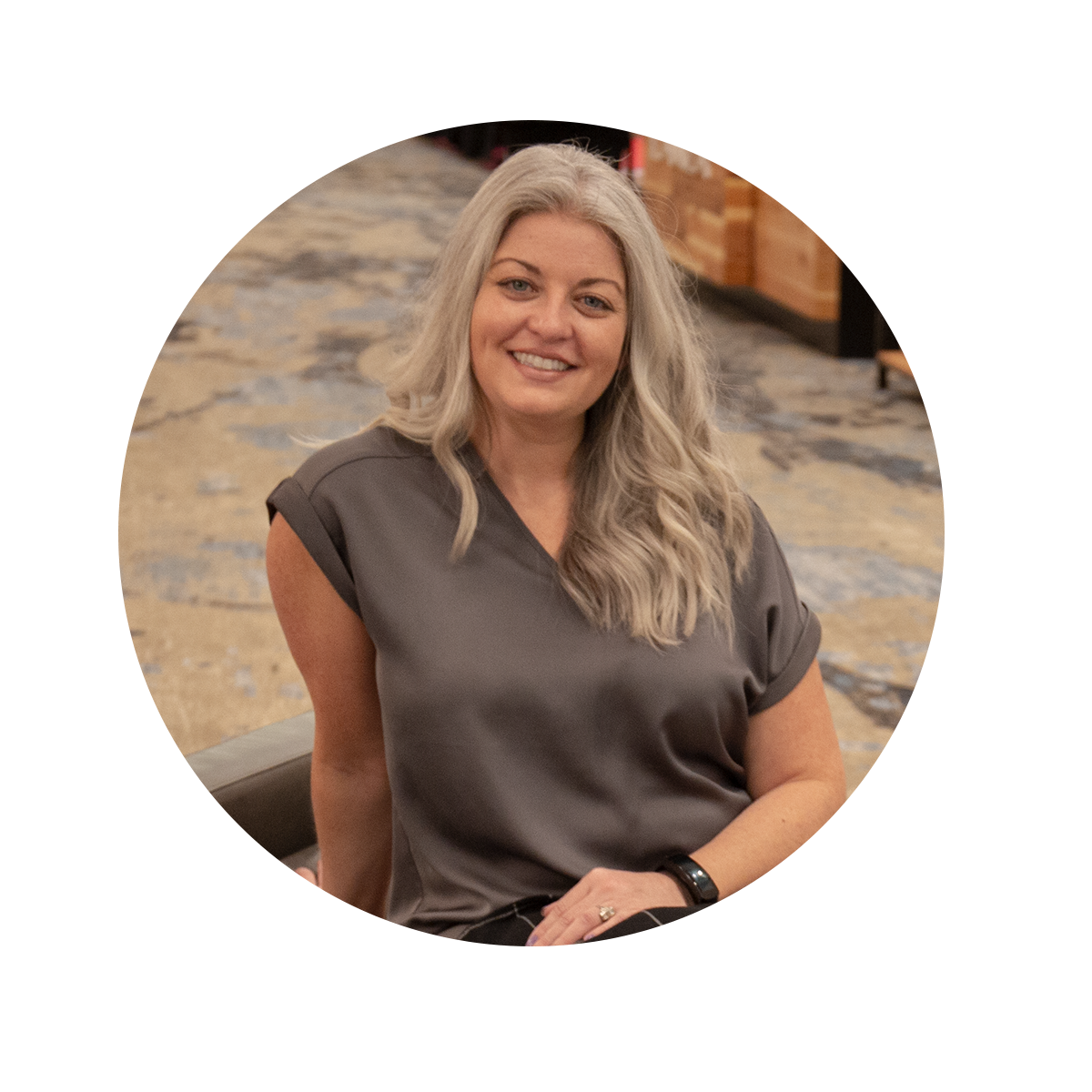 I'M A MILITARY BRAT, BUT HAVE SPENT MOST OF MY LIFE IN NASHVILLE WHERE MY FAMILY IS FROM.  I'VE KNOWN MY HUSBAND FOR OVER 20 YEARS AND WE SPEND MOST OF OUR TIME HIKING WITH OUR TWO VIZSLAS.  I'VE BEEN IN THE BEAUTY INDUSTRY FOR 8 YEARS AND HAVE BEEN WITH KAEMARK FOR THE LAST 4.  I FOCUS ON SALES AND DESIGN IN THE SOUTHEAST, AS WELL AS OREGON AND WASHINGTON. 
AND THIS IS
STAGE ONE THE HAIR SCHOOL
Cissy is the director of Stage One The Hair School in Lake Charles, LA .
Following the impact of two hurricanes in Lake Charles, the cosmetology school and surrounding area sustained heavy damage.  However, Cissy saw this as an opportunity to renovate and refresh the school. "Kaemark just stood out to us over all the others."
For several weeks, Amandalin and Cissy worked together tirelessly to design the perfect styling stations for Stage One. Cissy was able to get any and all questions answered by Amandalin any time she needed them.
"Amandalin felt like a true friend to us. I could tell that she really cares about making sure everything turns out great. We all really appreciated that."
For clients not located in Central Texas, or those unable to make the trip, we offer virtual showroom tours. 
During our Showroom visits, we make a point to show our clients not only the 10,000 sq. ft Showroom, but also the 200,000 sq. ft manufacturing facility. Our employees are true artists and experts in their field. 
"Kaemark are the best at what they do."
When our clients visit the Showroom, they have direct access to our designers. Together they meet to discuss the equipment and discuss all customizations to meet our client's specific needs. Once our clients leave the Showroom, our expert Designers and Equipment Pros work together to help bring our client's vision to fruition.
"We love our equipment from Kaemark and would absolutely recommend them to anyone opening or refurnishing a cosmetology school or salon."
WANT A SIMILAR LOOK?
BROWSE THE PRODUCTS