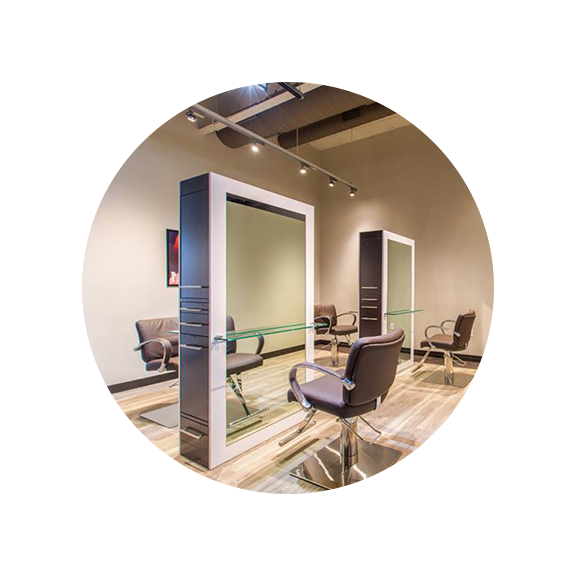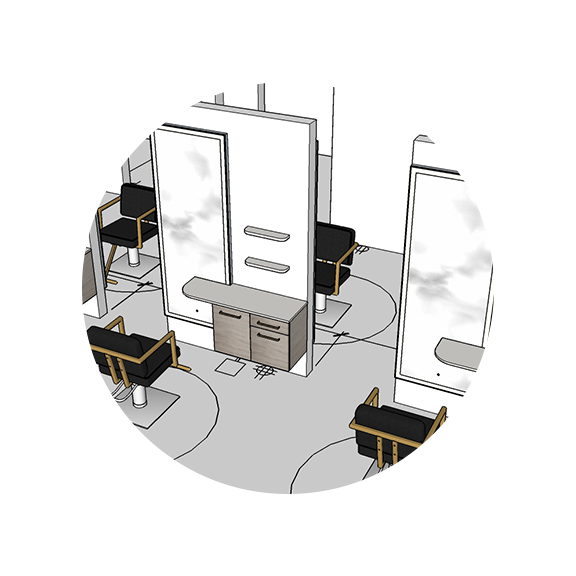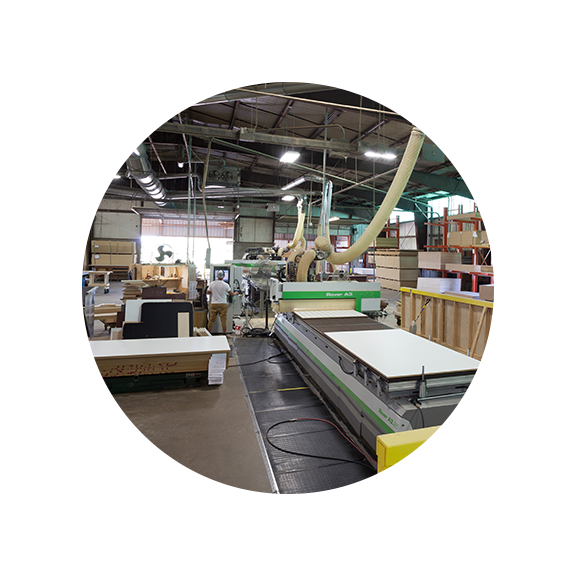 45 YEARS OF CARING
The owners and employees of Kaemark are proud to shout that we are still a privately owned, family centered business. Our personal involvement and local artisans make us unique. Since 1972 we have built 1:1 relationships of trust with our customers. 
In 2000, Howard Owen, Jeff Owen and Ben Peterson acquired Kaemark. With their continued leadership and focus on exceeding customer expectations, Kaemark has become the largest U.S. manufacturer of beauty salon equipment and piece goods that are available. Positioning ourselves to hit the market direct while still being able to use this with distributors. We only do a few schools thru distributors anymore.
SPACE PLANNING
Kaemark will help you maximize your location's square footage by providingyou a road map that your contractors & plumbers can work from. During the space planning process, you can meet with our industry leading design team to discuss your vision for your school. Using the dimensions and design elements needed for your school, we utilize the latest in design technology to create your custom floor plan and furnishings.
Our designers understand the balance between your school's educational environmentand the budgets that you adhere to. During the design process, each of our experts will assist you with choices that are best suited to your individualneeds and design elements based on your vision and budget.
AMERICAN MADE
Here at Kaemark, we are proud to announce that our American manufacturing facility is centrally located in the heart of Texas. From thoughtfully building your salon furnishings to packaging them for delivery to your location, your Kaemark American-made products are touched by the hands of over 80 of our dedicated manufacturing employees. Each item coming from our central Texas manufacturing facility are made to your design and requirements. 
Kaemark is committed to innovative ways of serving an ever-changing marketplace. With more focused product offerings, and precision salon furnishings that will create a great salon experience for your staff, your students, and the clients on your clinic floor.
CONTACT US FOR ADDITIONAL 
INFORMATION
ABOUT DESIGNING YOUR COSMETOLOGY SCHOOL