Partner With Kaemark For Your Next Salon Suite Project
Kaemark has design, manufactured and installed more Salon Suites than any other company in the world.
Kaemark has built out over 125,000 locations across all industries and can provide your team with the tools to scale. Our experts can help with everything from brand standardization to franchising implementation.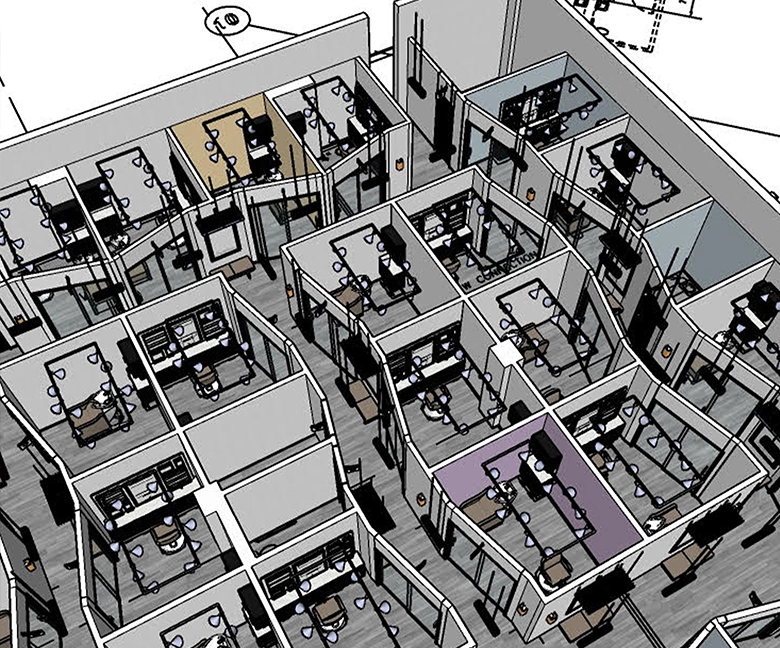 Build your Dream Salon Suite with Kaemark
---
As the leading salon suite equipment manufacturer in the world, we understand that design and functionality are key to your successful model. At Kaemark, we know the salon suite industry, and we'll provide the best return for your investment. We craft furnishings tailored to your business needs and brand image. Our specialized, top-of-the-line products are not only built to last, but to keep up with industry trends and changes. With over 50 years of experience, Kaemark is your all-in-one solution for: design, manufacturing and engineering, consolidation, logistics, installation, and preventative maintenance.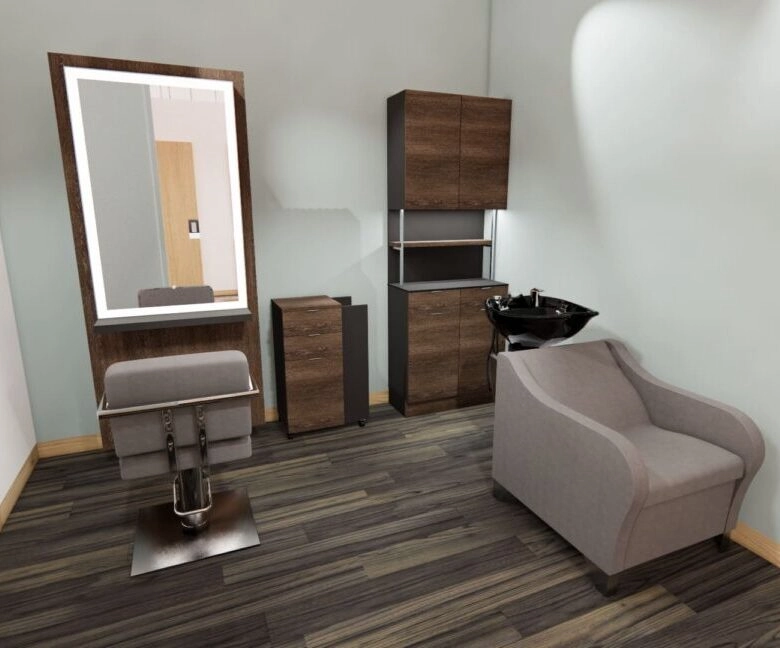 Contact Our Team to Start Your Suite Design
What Makes Kaemark Different
Manufacturing Differentiation Points
---
American-made Salon Suite Equipment And Furniture
---
Do you know what makes a stylist tic in the salon? Or how high the shear drawer should be? We do! When you purchase your salon suite equipment and furniture from Kaemark, you receive the specialized knowledge we developed over the last 50 years. Investing in furniture that will benefit your stylist will help retain tenants and reduce turnover. Not only is our equipment built for the ergonomics and functionality of your stylist, but also to last the harsh everyday wear and tear within a salon. Our American-made salon suite equipment is built to last years to come.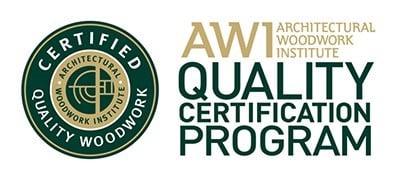 Architectural Woodwork Institute Certification
---
Kaemark is committed to delivering superior products and quality assurance through our certification with the Architectural Woodwork Institute.
About AWI: AWI's Quality Certification Program gives a stamp of approval to professionals in the woodworking industry, ensuring their skills and abilities to clients. It's that edge you need to validate your work as an architect, specifier, general contractor or architectural woodworker. Clients rely on QCP professionals to deliver better design options and quality projects, relying on industry-wide knowledge and expertise.