Kaemark Spas
A Unique Spa Solution
When designing your spa with Kaemark, you will have one point of contact for both your cabinetry and spa equipment, thus allowing the economies of scale to be in your favor. In addition to our top-of-the-line spa furnishings, Kaemark also specializes in millwork services. Pair the two and you'll get a functional spa workspace for your service providers and an inviting, comfortable environment for your customers.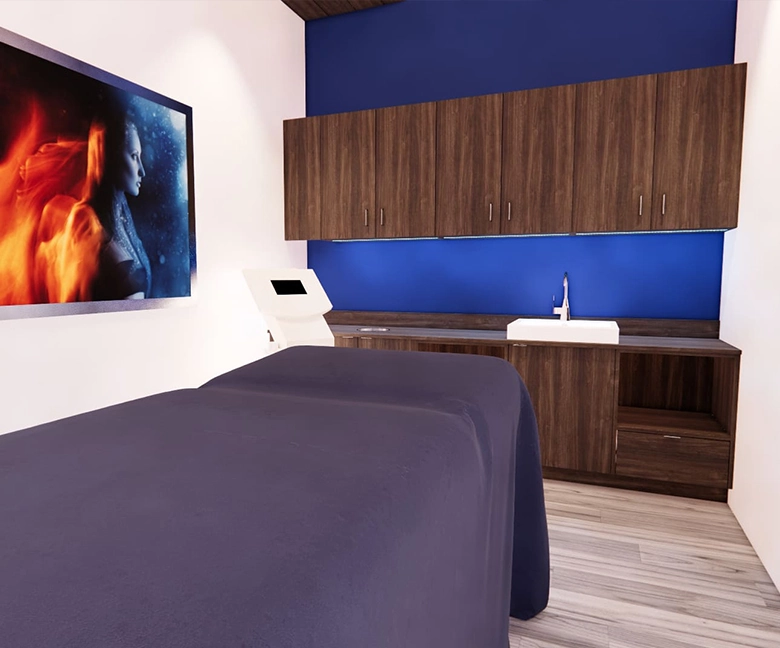 Create a Luxurious Spa Experience with Kaemark
---
Give your spa clients a relaxing experience with the best quality furnishings that combine comfort, function and style. Kaemark offers a wide range of spa equipment both designed in our American-made factory and sourced through our alliance partners including Gulfstream, Continuum Spas, and Garfield. Our specialized, top-of-the-line products are not only built to last, but to keep up with industry trends and changes. With over 50 years of experience, Kaemark is your all-in-one solution for: design, manufacturing and engineering, consolidation, logistics, installation, and preventative maintenance.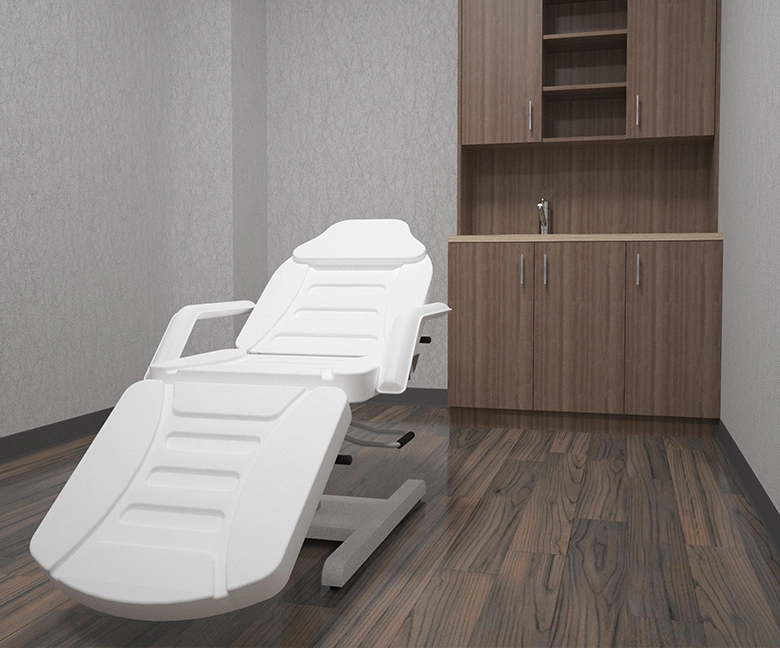 Ask us for the Kaemark
Spa Catalog
Types of Spa Fixtures and Spa Equipment
---
What Makes Our Spa Products Different
---
You deserve a product that will last and improve your business for years to come. Our products are designed and crafted from the ground-up to ensure we only delivery the highest quality products.
---
AWI Certification
With our Architectural Woodwork Institute Certification, we're committed to delivering superior products and quality assurance.
Eco-Certified Engineered Wood
We seek out the best materials. Our engineered wood and laminate are eco-friendly, having been Responsible Forestry Certified by SCS Global.
Water Resistant Engineered Wood
For when things get messy, Kaemark offers water-resistant engineered wood to protect areas around sinks and bowls from swelling due to moisture.
Sanitary Millwork Standards
Kaemark's Millwork creates an impervious plastic laminate assembly that is easily cleaned and disinfected. This marine grade engineered wood (or equivalent material) with a resistant seal meets medical compliance standards.
What Makes Kaemark Different
---
At Kaemark, we don't sacrifice quality for convenience, we source the best quality materials to craft durable, long lasting and scalable products.
---
Commercial-Grade Laminate
Thermo fused laminate: Our Thermo fused laminate is created by soaking decor paper with resin and allowing it to partially dry, and then fused with heat and pressure to a backing material. Thermo fused laminate is a durable option that offers heat, moisture, stain, and wear resistance.
AEON™ Scratch and Scuff-Resistant Laminate: AEON™ enhanced performance technology creates a surface that is extremely durable and resistant to all types of on-the-job wear and tear. Ranking at the top in the laminate industry, this product delivers best-in-class performance and durability.

PVC Edge Banding
We use PVC edge banding to seal raw edges in several colors, textures and woodgrains. This polyvinyl chloride banding material is made from thermoplastic resin and is known to be both flexible and durable.
100lb Ball Bearings Slides
Kaemark designs and manufactures furnishings that are sturdy and reliable for years to come. Equip your drawers to be long-lasting and hold their weight with our 100lb ball bearing slides.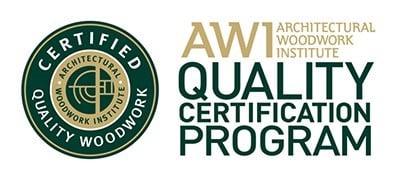 Architectural Woodwork Institute Certification
---
Kaemark is committed to delivering superior products and quality assurance through our certification with the Architectural Woodwork Institute.
About AWI: AWI's Quality Certification Program gives a stamp of approval to professionals in the woodworking industry, ensuring their skills and abilities to clients. It's that edge you need to validate your work as an architect, specifier, general contractor or architectural woodworker. Clients rely on QCP professionals to deliver better design options and quality projects, relying on industry-wide knowledge and expertise.