"Good design is good business" – Thomas Watson Jr., president of IBM, and 16th United States Ambassador to the Soviet Union
---
One very important part of the salon furnishing process many stylists get a little bit overwhelmed with is the design layout! You may have a vision of how you want your salon to look or an idea of what furniture you would like, but it can still be a challenge!
We've asked one of our designers to answer questions that are often asked to our Kaemark team!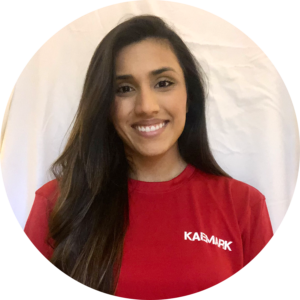 MEET VANESA – KAEMARK DESIGNER
Vanesa is one of the designers on Kaemark's design team. She has spent the last four years helping salon owners bring their dream salons to reality.
"When planning for a full salon  I typically try to think about the order/process in which someone gets their hair done. I first look at where a client's plumbing/electrical is located and base the design on that.
PRO TIP: The most important thing to me when planning the layout is to divide the working space from the waiting space."
---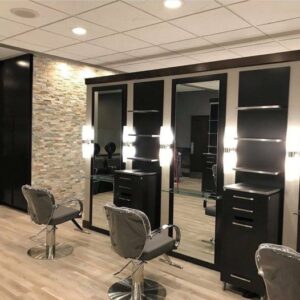 How can I maximize the space in my salon?
"When filling the space on a salon floor, most stylists want to maximize the number of stations without having the room feel overcrowded.
To minimize that feeling, I like to do a mixture of back-to-back stations on the open floor of the salon to maximize the number of stylists that can work the floor. If there is space on the walls, I like to add mirror panels with a trolly type stations like the Canterbury American-Made Salon Cabinet Styling Station."
I want to make the most of my salon's shampoo area, how can I do that?
"Stylists usually want to make the most of the shampoo area in the salon and make it an experience. It is arguably the most relaxing part of the client's experience and the area should be able to reflect that.
I prefer using shampoo shuttles if the space allows for it, so you're able to utilize a shampoo backbar to its fullest potential.
Placing LEDs under upper storage units is a great way to amp up the ambiance of the shampoo area and help add to the client's experience.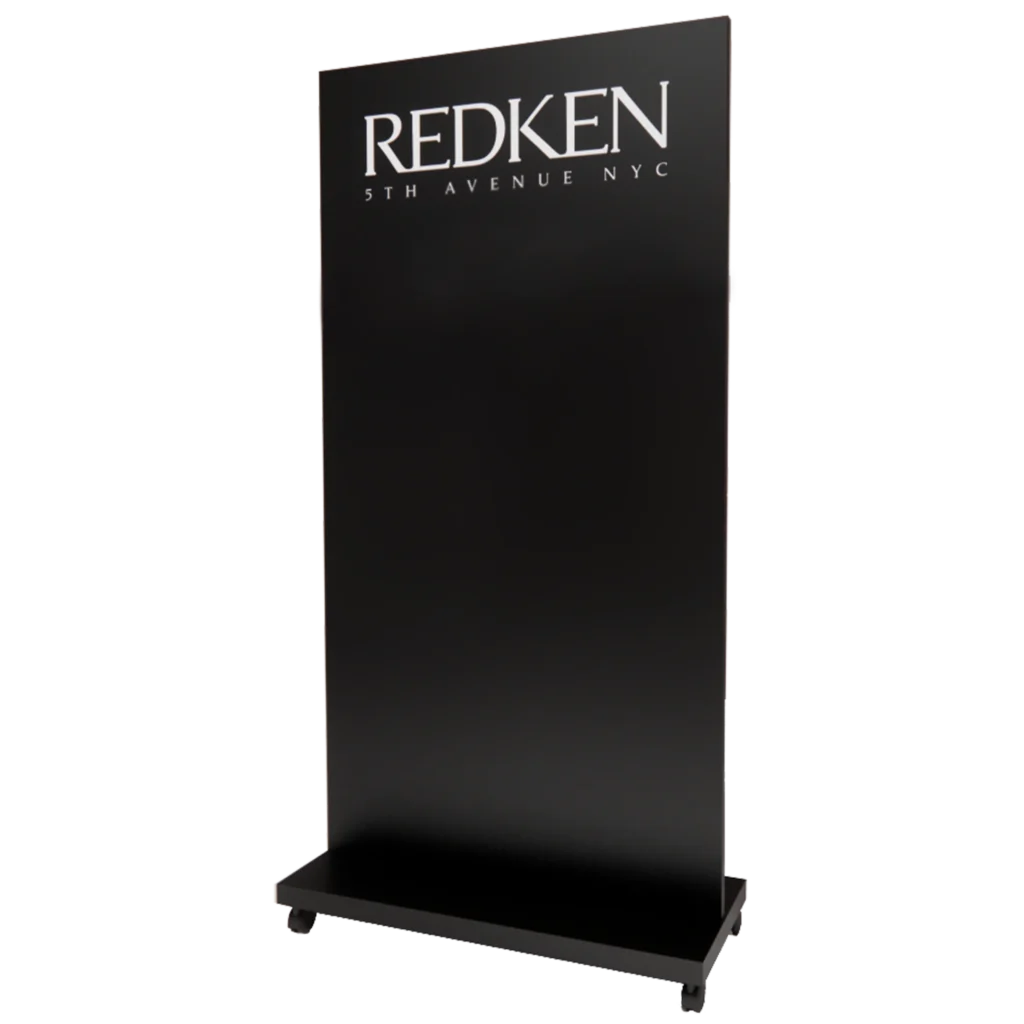 What are some options that will help customers feel safer when they visit the salon?
"Taking everything that has happened with the COVID19 pandemic into consideration is a good idea when space planning for your salon.
A few ways you can do that is by adding back-to-back stations to help with the spacing and distance between customers as well as angling these stations to maximize the space in the salon.
In addition, strategically adding privacy panels throughout the salon can aid in making customers feel safe, and offer an extra bit privacy to them as well.
---
For more information about working with Kaemark's design team, feel free to schedule a consultation with one of our Equipment Pros.