"Time isn't the main thing. It's the only thing." – Miles Davis, legendary jazz trumpeter, bandleader, and composer
---
What's something that each of us have the same amount of everyday?
TIME! We all have 24 hours to work with, but what you do with your 24 hours can make or break your day. Prioritizing your time can be challenging, but with these helpful tips, we're able to help you make sure your 24 hours are profitable.
Much like you, your client's time is valuable and making sure they leave your salon feeling as if it was 'time well spent' is crucial. One thing about our industry professionals is that we know how to multitask. Many of you have mastered your booking schedule to wash and cut someone's hair while another client's hair is being processed for color. But what do you do when you don't have a wash and cut to fill that time slot?
If you think about it, becoming a one-stop-shop will help your clients make the most of their trip to your salon (especially during a time where so many people are limiting their time spent outside their home) as well as help you make every minute in the salon profitable.
You will be able to keep your clients happy, feeling safer, all while adding a new source of revenue to your business.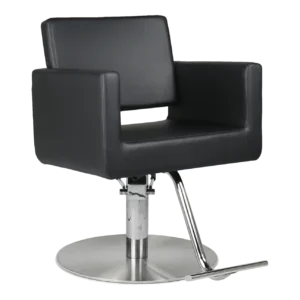 Consider Your Options
There are many different services salons can offer clients. If there are any services your clients have asked about in particular, you might want to consider those first. By offering 'quick services' like facial waxing, you're able to fill those extra time slots with the same client instead of relying on extra guests calling to book services.
Here are a few additional services that can be added and possible equipment investments for each:
Body Wraps — Emily Massage Bed
Manicure — New Gleem Nail table
Pedicure — Gulfstream's La Tulip
Massage services — Emily Massage Bed

Check Your Certifications
Once you have decided what services you would like to offer, you should consider the steps that go into providing those services.
Do you or any of your stylists have multiple licenses or certifications? This will make it easier to begin offering new services. If not, it may be worth the investment for faithful employees to be enrolled in courses and programs that can get them the certifications they need.
Research Insurance Requirements
Another aspect to consider is insurance. Based on your state, you may need additional coverage to legally provide the service. Consult with an insurance professional to be sure of the coverage you will need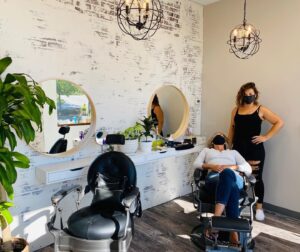 Consider Upgrading Services You Already Offer
Already do a combination of services? Consider ways of upgrading the experiences to provide a more premium service for a premium price. Offer package deals with services you can easily schedule during processing or downtimes. Remember the goal is to have one client book multiple services to fill your void, so get creative.
We're Here To Help
You know your business better than anyone else. When considering these services, research the investment to get started and how much revenue it will take to cover those initial investments. During this time, our Equipment Pro's will be ready to help you determine the best equipment and pricing to get you off and running. To inquire specifically about adding additional services to your salon, fill out this form and your equipment pro will contact you.